Express Your Individuality With One-of-a-kind Contemporary Jewelry
Pattern Play Collection
Give your outfit a modern flare with jewelry from the Pattern Play Collection! Geometric shapes and patterns in lightweight polymer clay create connection and balance through subtle repetition.
Shop Pattern Play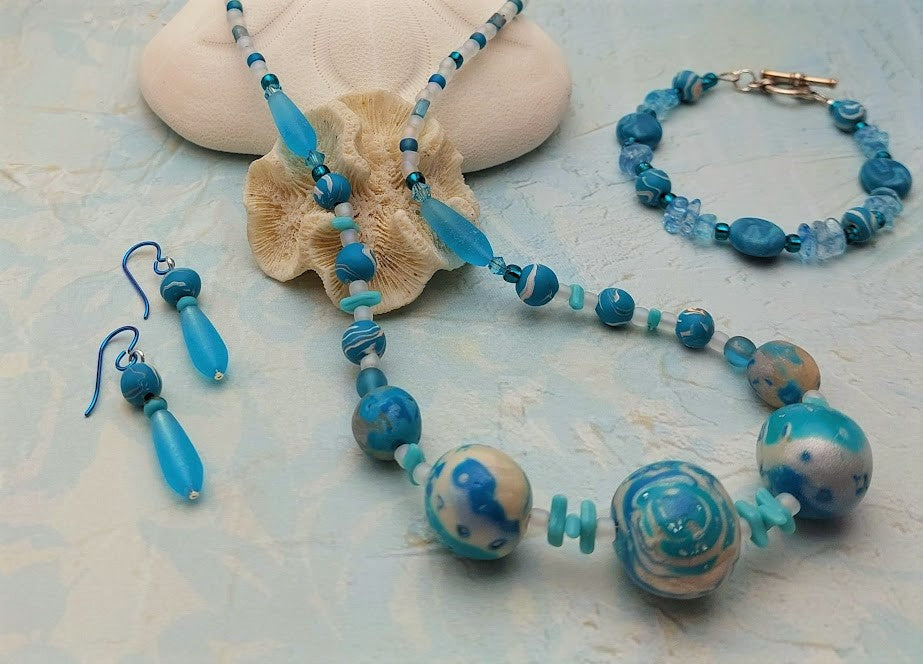 Caribbean Spirit Collection
Iridescent turquoise hues inspired by the Caribbean Ocean will have you dreaming of a blissful getaway! Indulge yourself with an elegant piece from the Caribbean Spirit Collection.
Shop Caribbean Spirit
Gorgeous Earrings!!
These earring are lovely--they're even more beautiful in person than in the photo! I wear them as the statement piece in my ear stack. (I'm obsessed with earrings.) I love having something unique and handmade by an artist instead of mass-produced in a factory.

They're extremely lightweight and comfortable to wear all day, and they don't irritate my ears. (I have super sensitive ears so I have to be careful what metals I wear.) I recommend them to anyone looking for a special and beautiful pair of earrings.

-- Bisanne